As the U.K remains in national lockdown it's important that those training for endurance events adapt their routines to help reduce the spread of Coronavirus and reduce the pressure on the NHS. We've put together a few tips to help you keep training safely over the coming weeks and months.
1.Keep it 
L
ocal 
A new legislation is now in place which means you should remain in your local area, there are no specific guidelines on how far you can travel, but we should all aim to stay close to home. This helps reduce the risk of any infected person traveling into other areas, but it also reduces the risks attached to mechanical failures you might experience far away from home, leading to more chance of interaction with people outside your household. 
2. Get in Some Hill Reps
If your normal route involves a lot of hill training, you might need to look at options to do hill reps closer to home. Once you've found a good length hill with enough gradient to get the heart going, look to complete a number of reps of the same hill to replicate the varying heart rate you'd experience on a normal route.  Hill reps are essentially a type of interval training, bringing your heart rate up and down, which is proven as a highly efficient way to improve fitness. 

3. Plan Some New Routes
As we all need to stay closer to home, your favoured routes might be out of the question. This presents an opportunity to explore new roads closer to home.  Use popular apps like Strava to view rides close to your home but be aware the "normal" routes may be busier than usual with other cyclists doing the same thing.  You'll often be surprised by the number of routes available closer to home which you haven't explored before!  

4. Take it Indoors 
It's true, there's nothing like getting out in the elements to get yourself prepared for all the conditions you'll face during the event. But you'd be surprised by the quality of training you can now achieve on an indoor trainer. Great apps like Rouvvy and Zwift help make your training more "interesting", and the latter also offers specific training plans depending on your goals. With no distractions like traffic lights and cars to worry about, you can really focus on the quality of your efforts on the bike, with clear metrics such as power output to keep you on track!  
5. Be prepared
& Stay Safe
When it is time to head out, make sure you give your bike a proper safety and mechanical check before you leave. This is good practice at any time, but even more important when the NHS is under significant pressure. Not only do you want to do everything you can to mitigate the risk of an accident, you should also make sure you can get yourself home, should anything go wrong mechanically with your bike. Ensure you've always got enough tubes, a working pump, multi tool and ideally a chain link tool as winter conditions are more likely to cause chains to snap.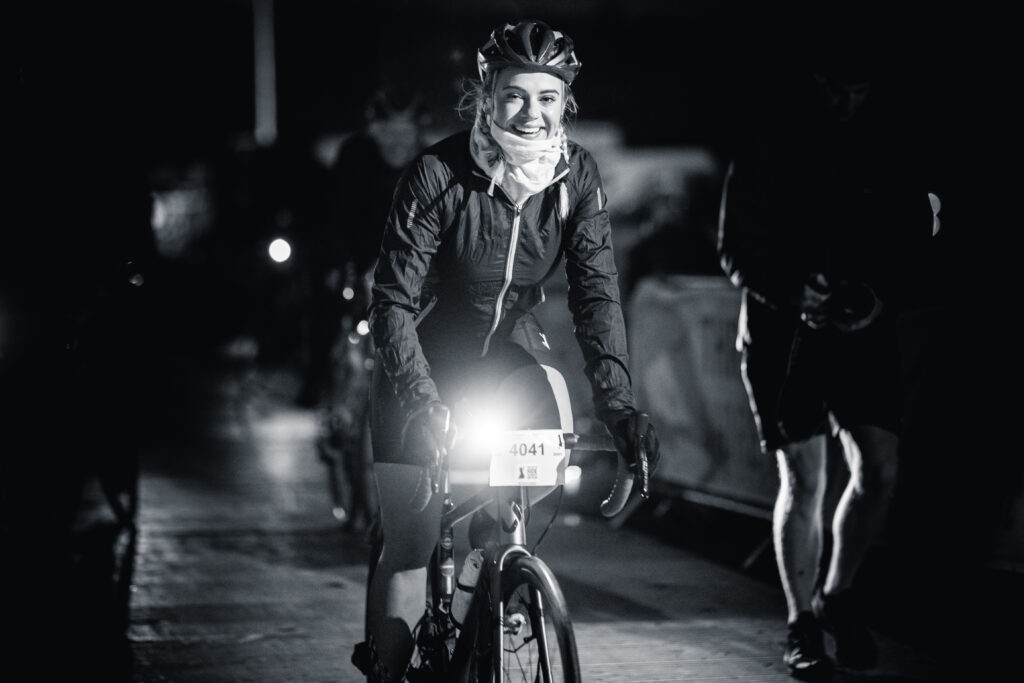 We'd advise all our participants to think carefully before they head out on any ride to make sure they are doing everything they can to stay safe and reduce the risk of them needing medical or mechanical intervention. Stay within your limits, don't take unnecessary risks and be self-sufficient at all times.  
By Calvin Cox