Purchase your official Ride Across Britain Photos
This year we partnered with Sportograf again to capture your individual event photos. Sportograf are an expert team of sports enthusiasts who love nothing more than to capture your special event moments.
Your photos are now live on the Sportograf website for review and purchase.
PLEASE NOTE
Sportograf has implemented a second "facial recognition" technology to ensure that you receive as many photos as possible. Some participants had been in touch directly as they couldn't see all their photos. Please implement these steps to ensure you receive all your photos:
1. Head to the Sportograf website and type your bib number and search for your photos. ALWAYS do this first. After the result is shown, click on "+Are there more photos of me?", highlighted yellow here: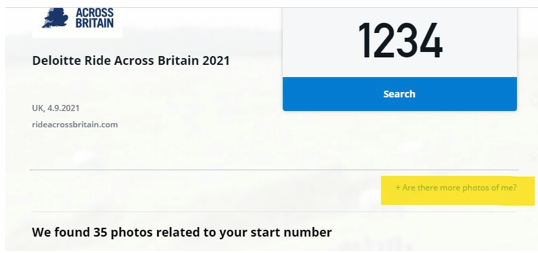 2. Then upload your selfie.
3. You will see additional photos of yourself which haven't been assigned to your bib number yet.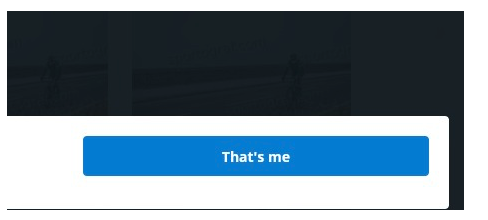 4. You can add those showing you (it may not be all) to your package for free by clicking the blue "That's me" button.
PLEASE NOTE: This button won't appear if you skip the first step (search after your bib number first).
For any further questions please get in touch with Sportograf directly on: support@sportograf.com
Please see some of the brilliant feedback we had from our 2019 participants who used this service, down below.